Image Shepherd Bushiri on bicycle
It's often said a picture is worth a thousand words. Here's a typical example of such pictures where prophet Bushiri popularly known as Major 1 is seen riding a bicycle wearing a suit. This particular picture means so many different things to different people. To critics and haters, it certainly means something else but to his followers especially those who desire growth and greatness in life, the picture symbolizes humble beginnings and the fact that God can take you from nobody to somebody.
Image Shepherd Bushiri on bicycle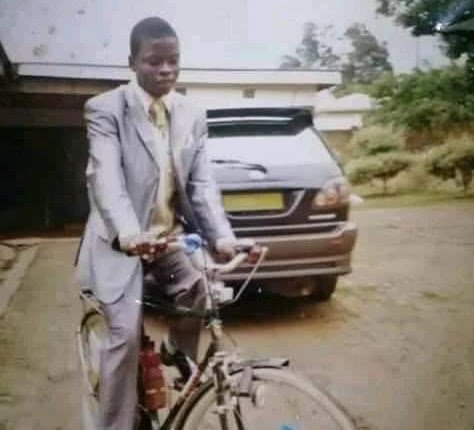 Shepherd Bushiri's trending photo of his early life
An enlightening picture showing the leader of Enlightened Christian Gathering Church (ECG) Shepherd Bushirihss gone viral.
Major 1 as he is popularly known was snapped back in the years whole riding a bicycle.
A sharp contrast to his current mode of transport. He now flies in private jets and now need a motorcade to go to his church on Joburg on the latest of automobiles.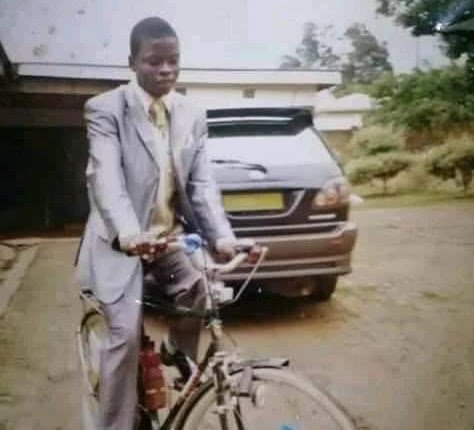 Humble beginnings. Bushiri back in the day riding a bicycle. Date unknown
The major has not had a good 2019 as he was hauled into the courts in South Africa facing a plathora of charges. He faces offences of fraud and money laundering, as well as the contravention of the Prevention of Organised Crime Act (POCA), said to have been committed from 2015.
The Malawian born prophet is believed to be worth a whooping $150 million. This makes him the richest pastor in Africa.
In the image captured from the hey days. Bushiri's dress sense has not changed much. He can be seen wearing a suit even though he is riding a bicycle.Bushiri was brought up in Mzuzu which is the northern part of Malawi. He runs an investment company, Shepherd Bushiri Investments, based in Sandton near Johannesburg, with interests in mining and other property.
Bushiri is now believed to be the owner of 4 private jets.
He now owns four private planes. In response to questions over the source of his wealth, he has said
"I am a businessman and that is separate from being a prophet. My prosperity is from private businesses. Such questions are not asked from leaders of white churches but when an African man prospers, then it's a problem.
It remains to be seen how Bushiri will spend his 2020.
Now, over too you! What does this picture mean to you. Answer in the comment section below.